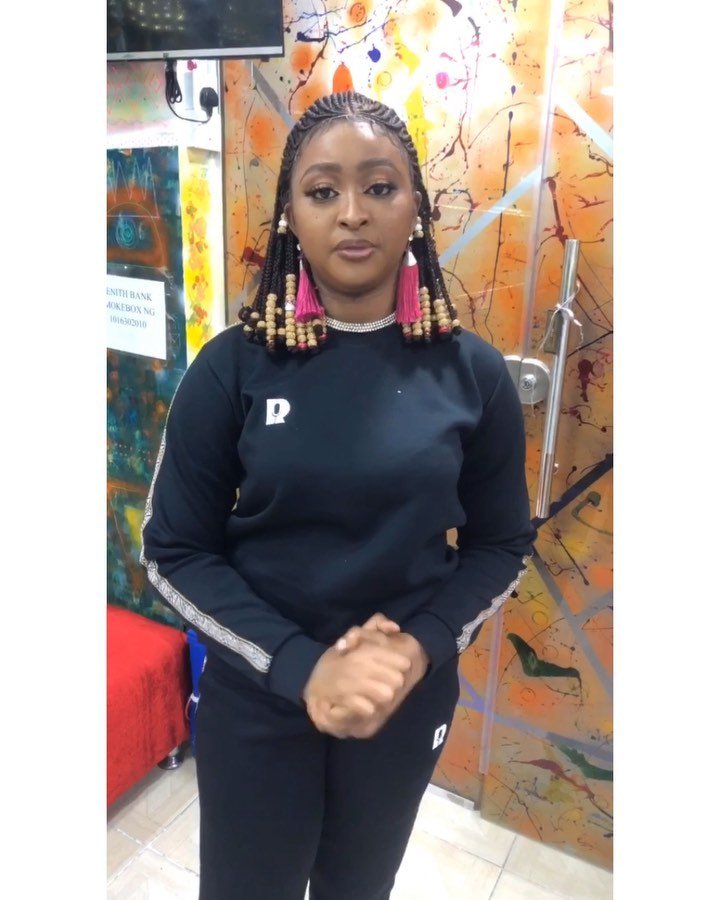 Nollywood actress, Etinosa Idemudia, has been in the news lately for her action which many Nigerians found unruly.
The actress recently desecrated the holy bible by using it as an ashtray. She did so on a live video of herself doing so and this cause a lot of brouhaha on social media. She went further saying she will do worse to the Quaran if is she is paid millions of naira to do so.
After the chaos her video had generated, Etinosa has had a rethink as she took to her Instagram account to apologise for using the Bible as an ashtray. In the video, she also quoted a Bible verse, saying that the particular verse about training a child is a scam.
In the video, the actress has tendered a public apology to those who the video might have offended. The actress said she would never berate any man's beliefs. She said:
"I deeply apologize for the video of me that went viral some days ago, I would never in my right senses disrespect anybody's religion, believes, culture etc"