A video that has gone viral on facebook captured the moment a man returned home from prison after 13 years.
In the emotional video, the man gave his mother the element of surprise by sneaking up to her from behind and when the mother realized it was her son, she was overwhelmed with joy and she could not hold back the tears.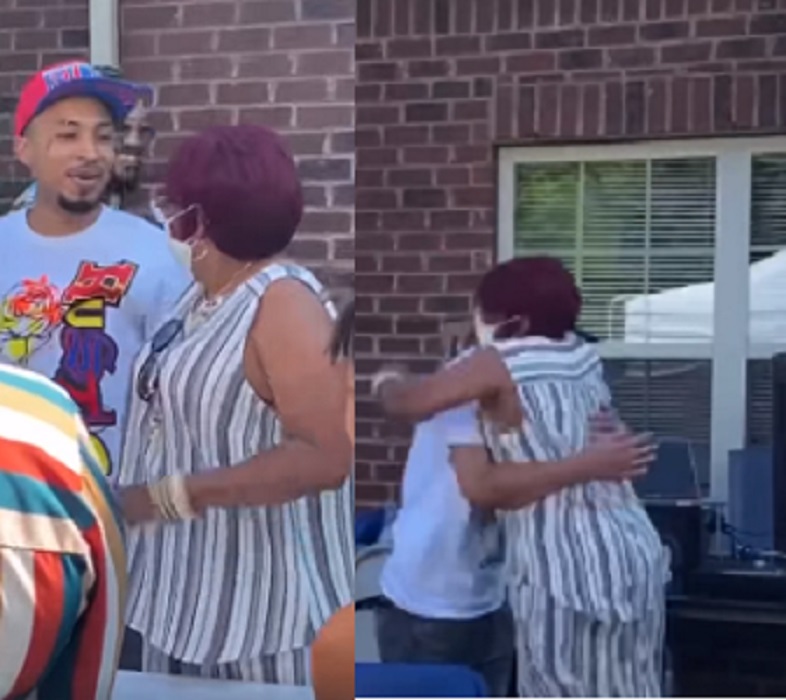 Sharing the video, the man's sister, Brittany wrote ;
Try not to cry 😭😭😭
So my brother came home from prison after 13 years. My mother had no idea(that's him sneaking up beside her) … imagine that.
See video below ;