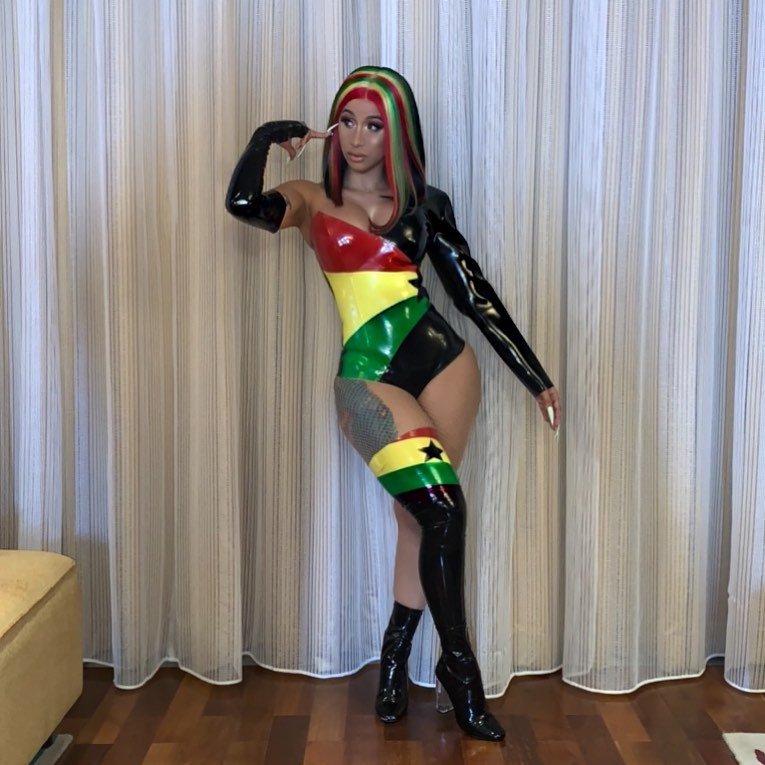 Following her much publicized visit to Nigerian, American rapper, Cardi B recently touched down in Ghana for yet another musical concert. However, she seemed to have pissed off certain Ghanaian celebrities.
The rapper who was supposed to meet with them for a meet and greet, failed to show up, keeping them waiting for over six hours. Comedian Afia Schwarzenegger who was one of those invited, wasted no time in showing her displeasure.
The comedienne labelled organizers of the event 'idiots' while mentioning that she will not wait any longer because she is not cheap. She said:
"For a meet and greet, and then we will be sitting here and she is chewing khebab and the next is, Cardi B will be available at 8:30 PM. Idiots! Do you know how my time cost?"

"I go to wedding 40 minutes and I take GHC10,000 equivalent to 2,000 dollars. I should sit here and wait for Cardi B? The cheap, talentless, fameless celebrities need it and they can do it. Me, I am Queen Afia Schwarzenegger, Queen of comedy. I sh*t in her mouth."
Socialite Hajia4Real who was equally angry said she feels embarrassed.
"I am really hurt. I am so so disappointed," she said. "You know I was officially invited alongside with other celebrities to come and have a meet and greet with Cardi B but guess what? The organizers didn't even let her show up, I came to the pool side and where she was chewing khebab. Yeah, it's so embarrassing, like I'm sorry, all the celebrities that came out, sorry to you guys, sorry to me. We deserve better like this is really really sad. You know, I am a fan that is why I agreed to be here but I was treated anyhow."