Popular Nollywood actor, Ruth Kadiri gets a clap back from a colleague, Uche Maduagwu, who condemned the actress for opining that Nigerians don't deserve to be helped.
This is coming after Ruth Kadiri ranted on how Nigerians take for granted the support of public figures on a course that is in their favor.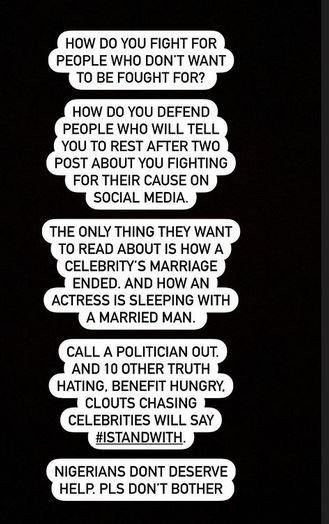 In reaction to the claim, Uche Maduagwu shunned the actress for making such a claim while affirming that truly Nigerians do not want misplaced priorities of support.
Uche added that, in fact, Nigerians deserve help on whatsoever that would put food on their tables while questioning the number of job opportunities Ruth created for the youths.