Cardi B has returned to the United States, and she has declared she misses Nigeria.
The American Rapper took to her Instastory to say, she should be taken back to Africa… and then she shared a photo of herself donning the outfit she rocked for her performance in Lagos, Nigeria captioning it, "Missing Nigeria".


During her brief stay, Cardi just couldn't get enough of Nigeria. She put Nigeria on the map all over again.

Her Instagram stories dwelt on how lovely and enjoyable Nigeria is, how industrious and energetic its people are, she went on and on about Lagos' charming nightlife and frenetic pace, she was treated to a cocktail of lap dances from exotic dancers at a strip club, got herself a Nigerian name (Chioma B), sampled Nigerian beer and jollof with praises to boot, checked into a supermarket and orphanage, and sold Nigeria to her over 70 million social media followers as a tourism destination worth checking out.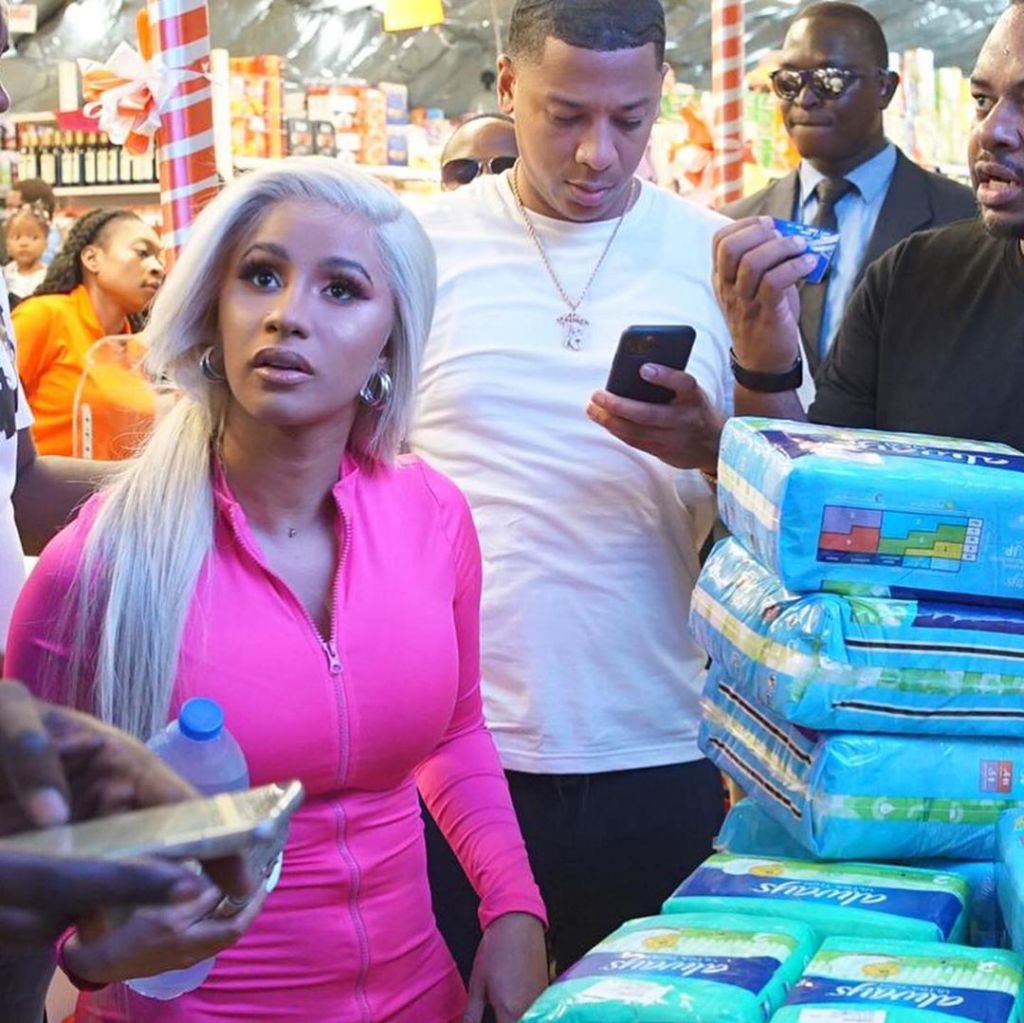 Cardi B reacts to claims by Ghanaian celebrities of snubbing them
Cardi B has responded to the claims by some Ghanaians that she purposely ignored them during her visit to the country.
The rapper took to her Instagram live were she clarified the air about what really happened. According to her, she had a running stomach which prevented her from showing up at the meet and greet with some Ghanaian celebrities.
"My stomach is messed up. Bitch, I have some m**derf**ker diarrhea. Don't know what the f**k I ate, what I drank, my stomach is messed up. Y'all thought I was f**king canceling people? I don't do that life. Ghanaians were for coming for me saying I was lying and all that shit, saying I was trying to act Hollywood. No bitch my stomach fucked up! I know i don't play that shit. Now let me finish taking this shit…they said I was lying! My stomach is really messed up… I respect people, my stomach was messed up…I'll talk to you guys later, bye," she said. a href="https://www.yabaleftonline.ng/cardi-b-shares-video-from-the-toilet-to-prove-to-ghanaians-that-shes-been-purging/" rel="noopener" target="_blank">(Read Here)