Priscilla Ojong, a 300 level mass communications student recently made headlines after her friends raised an alarm about her being missing some days ago. Her friends said her phone was not reachable for days so they had to raise an alarm. A lot of people got worried and after some days she made a video stating that she was fine and not missing. This didn't stop her friends from saying she was missing as they claimed that her phone was still not reachable after the video.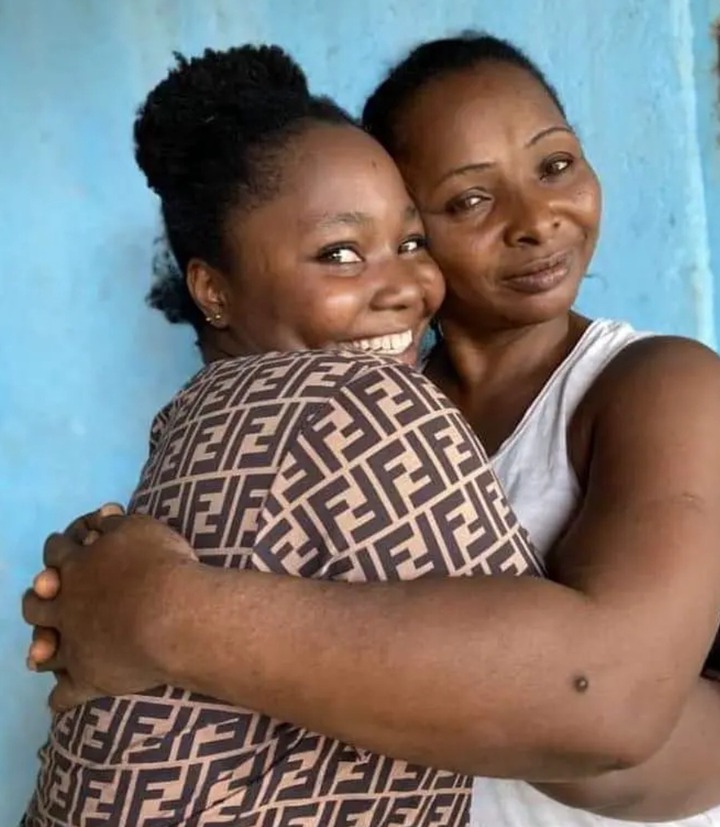 However, on Sunday, the 16th if May, a video was posted showing Priscilla already united with her friends. A photo also showed her with her mother smiling. However, this made a lot of people still question her about where she went to. Priscilla then did an Instagram Live video that was posted on Ijeoma Daisy's page.
In the video Priscilla said "I was not missing, and I didn't go for any hook up, I went to my boyfriend's place, I was going through a lot so I went there to cool off. For over a month my phone was there without calls from people except my mother. I also told my roommate where I was going on the day I left, so I am surprised people are saying I went missing".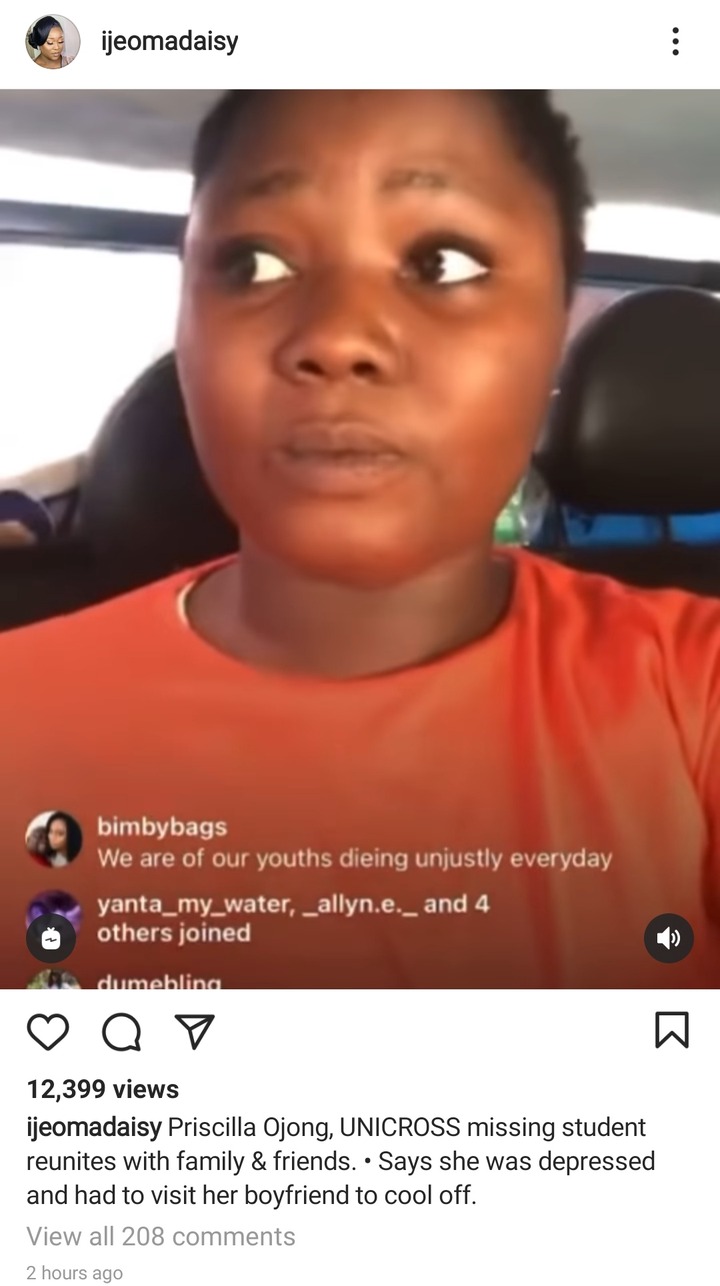 She also addressed the issue concerning the initial video she posted. She said she did the video out of fear and was not under duress. Priscilla said that the kind of posts she saw about herself online made her do that video out of fear.
Click Here to watch the video.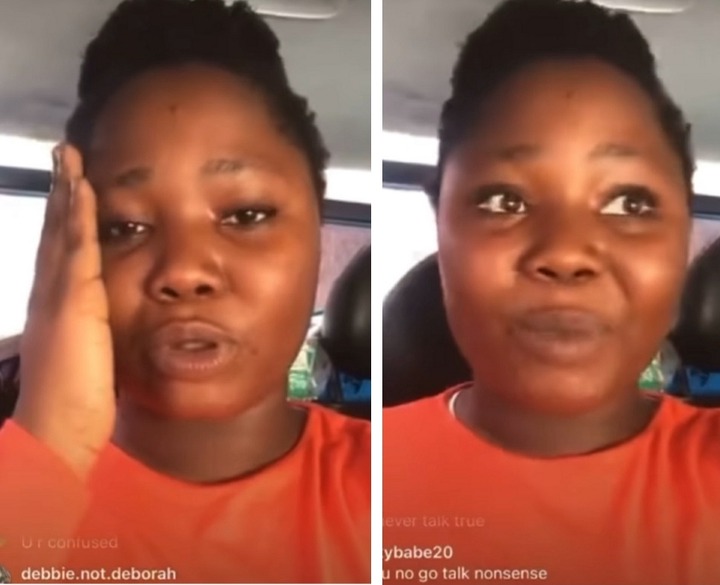 Source: Ijeomadaisy