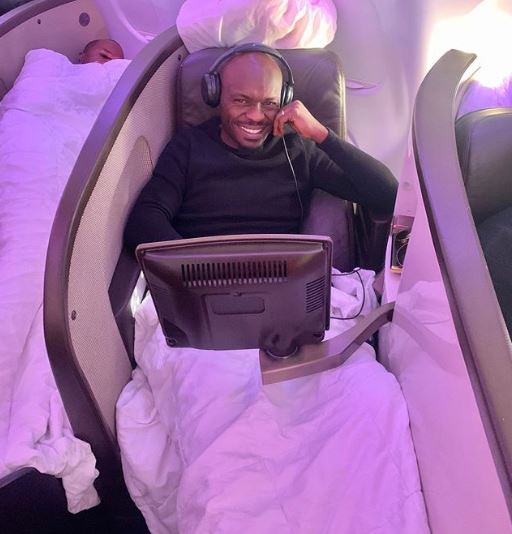 For some reasons best known to Nigerian comedian Mr. Jollof, he has declared that his support is for Andy Ruiz against Anthony Joshua, as the boxing champs prepare to battle in Saudi Arabia, on Saturday.
Mr Jollof declared his support for Andy Ruiz in a new Instagram post on his social media account, revealing that Andy is his champ. He also posted another photo of when Andy defeated Anthony Joshua and stated in the caption that Andy can do it again.
See post below;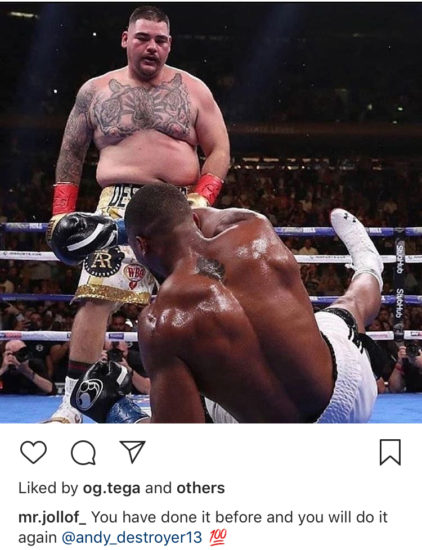 However, a fan took to the comment section of the post to express displeasure and told the comedian to support his own no matter the circumstances.
"Too bad jellof…Support our own ..it's not a matter of CHOICE ..One day u might be at the top n would u feel cool if Nigerians turn against u dis way in the name of Choice ? Not cool bro", the fan wrote.
Jollof then responded that not everybody would support him too so his choice should be respected.
He wrote: "@mrpapi333 everybody will not support me either so respect my choice di*ck head."
See their exchange below;