In life, it is not everybody who provides for you, clothed you, feed you and care about you can say good things behind your back. Whatever we do in life, there is a story for it. You can make impact in somebody's else life not by giving them money, but by showing them caring and love.
Adekunle Gold is a Nigerian popular Singer and a Songwriter, shared a post on his Twitter handle this morning.
See the screenshot of what he tweets: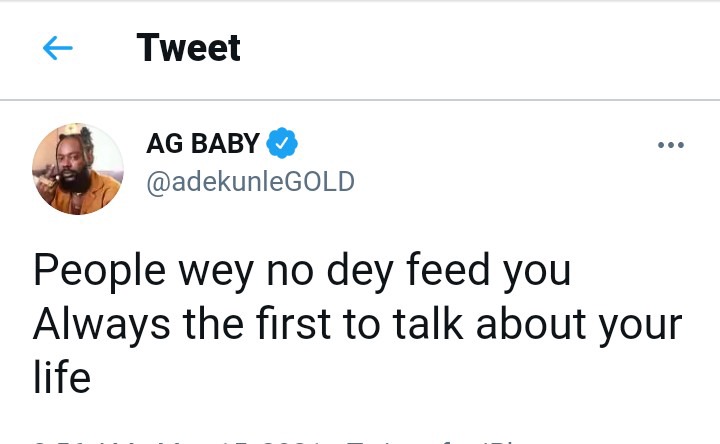 In this life, the only way you can be respected and valued by other people is by showing them care, love etc. and never expect anything in returns because it is not who you really cares about will do good to you in returns. Good people always gives us memory while the bad ones give us experience. Even though you do good, people will still act different towards you around certain people.
In Life, if you are rich, poor, healthy or unhealthy people will still say something about you, either good or bad because it is what you do that we tells the kinds of story they will writes about you.
See the screenshots of people's reactions on Twitter: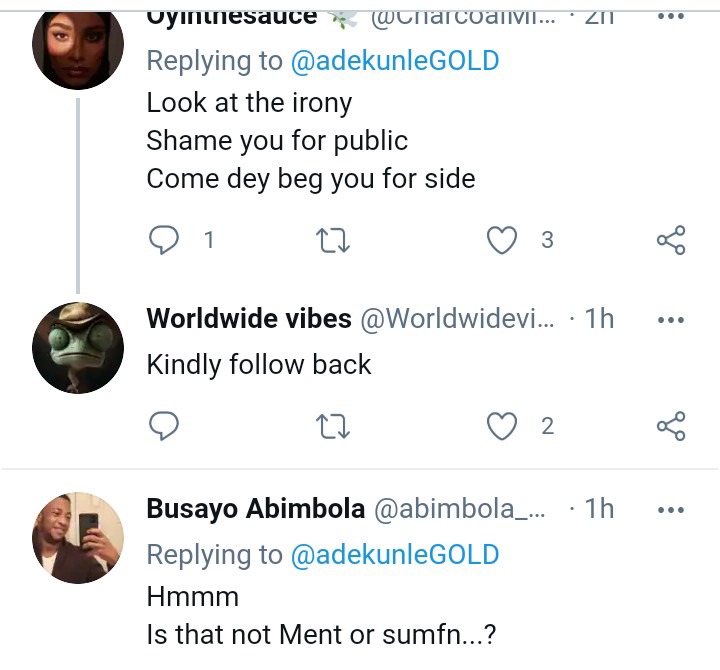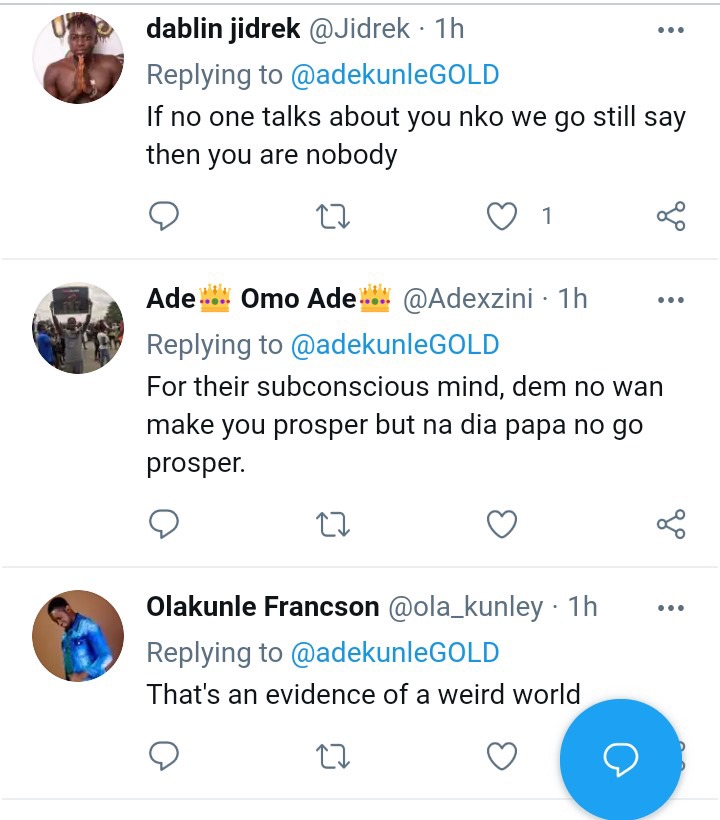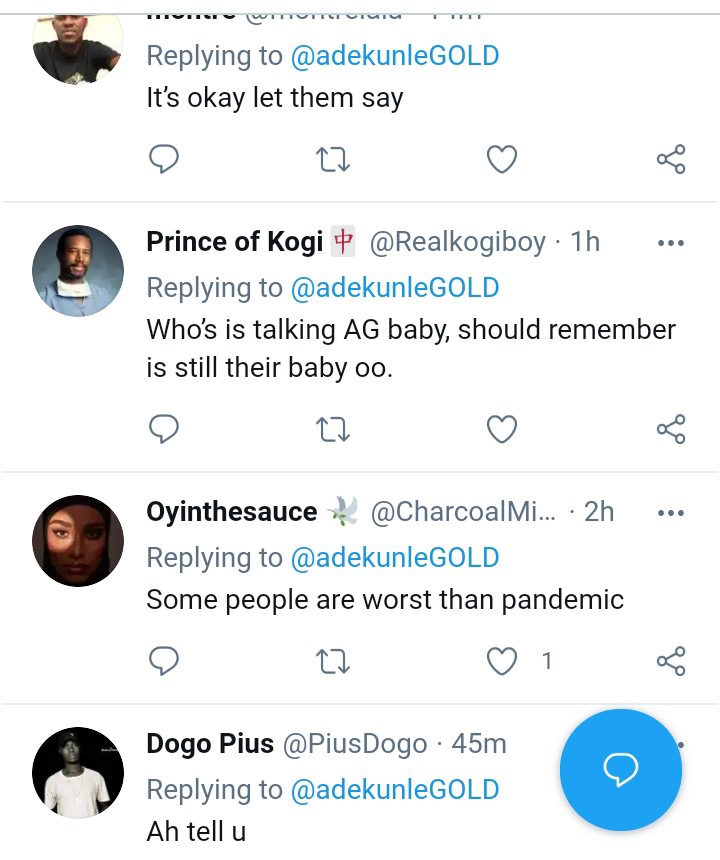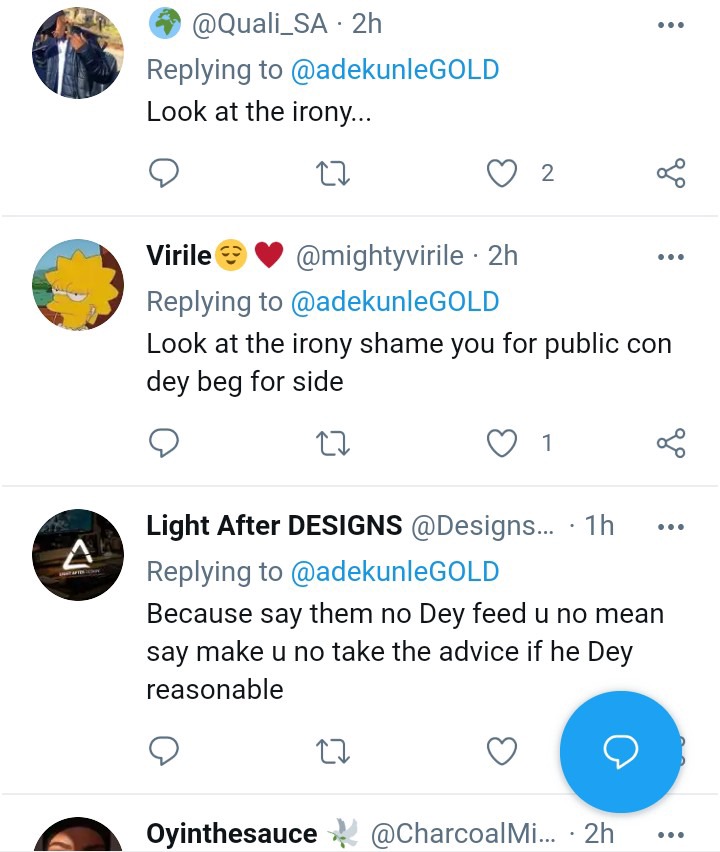 What are your thoughts on this article?