The man in the viral video who's physically challenged yet danced joyfully to the altar to dedicate his child with his wife has opened up about their love story.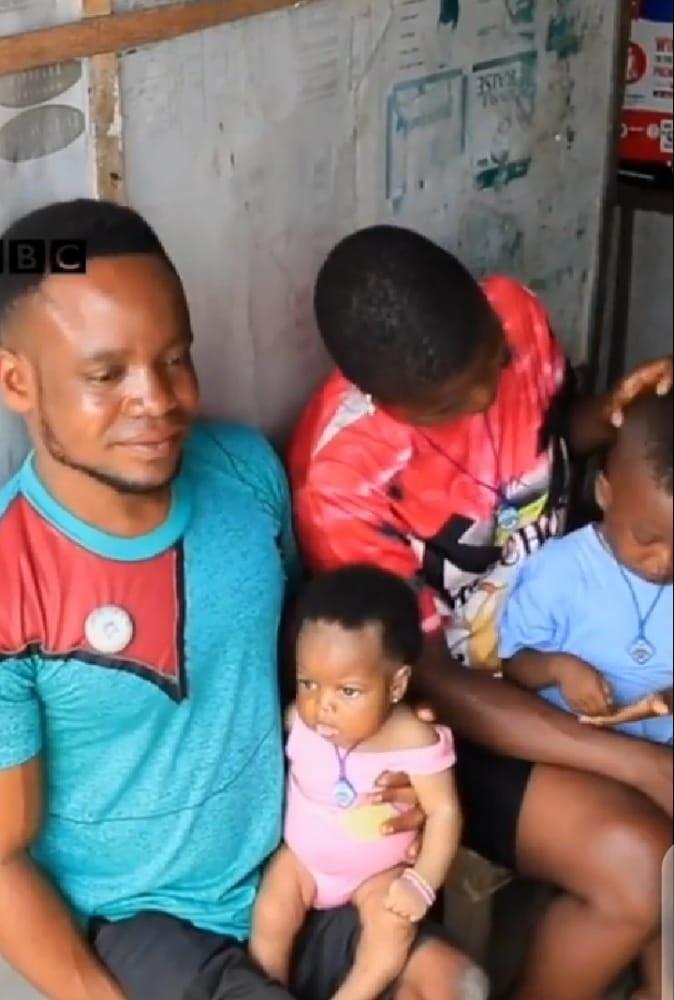 Last week many people were touched at the way the couple danced despite their physical predicament while dedicating their second child.
In an interview with BBC Pidgin, the 24-year-old lady, Rose-John, said she and her husband dated when she was in SS2 despite his physical challenge. Rose revealed that when she took him home for marriage, she was opposed by family but she stood her ground.
"My boyfriend and I have been together for five years. We started dating when I was 19-year-old. I was in senior secondary school two (SS2) when I met him.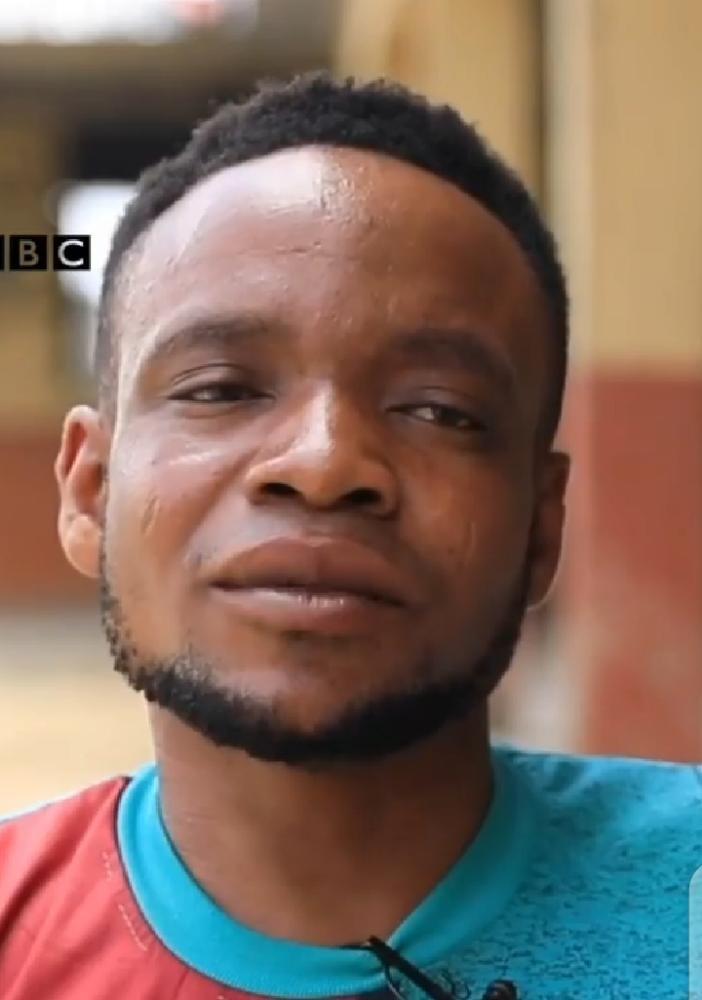 The first time he talked to me, I turned down his advances. The next day, he sent his friends to Ughelli, Delta state, where I was living at the time to plead with me on his behalf. It was at that point that I agreed to date him. After that, he came to meet me and we got along in a serious relationship.
When I took my boyfriend to my family house, they felt bad. They even slapped and cursed me before chasing both of us away from the compound.
They were questioning why I chose to marry such person when there is no one in the family with similar condition. So, they insisted that I cannot marry the man but I told them that he is the one that I want to spend the rest of my life with."she said
The mom of two further revealed that she doesn't see her husband as a disability despite that he's not financially buoyant.
"I don't see my husband as someone with a disability or without complete body. I have not had any regret being in a relationship with him because he is caring, supportive, and knows how to make me happy with sweet words. I don't really consider the fact that he has no money to give me,"  she said.
The husband, Monday described his wife Rose as a blessing. He further said that he would have been miserable without her.
"If my wife isn't with me, life would have been miserable for me. When she agreed to date me, I didn't have money and it's not like I have much to give her even now, but she is still with me. I can't fathom what really makes her love me that much. It's something I cannot comprehend but I believe it's God's way of doing things," he said