A lady @anitavams took to the street to execute a philanthropic act as she was moved to pity to help a mother who begs with her two children to get off the street and start a better life.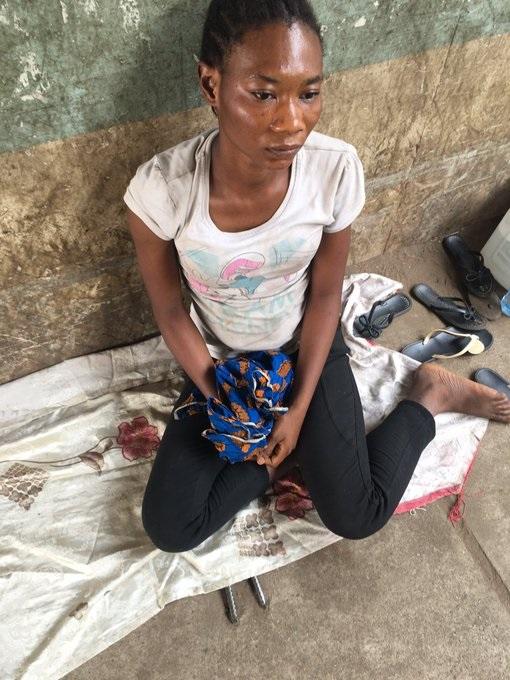 She documented her experience with the mother and children as she pleaded for the Twitter community to donate some cash to help the woman and her two daughters off the street.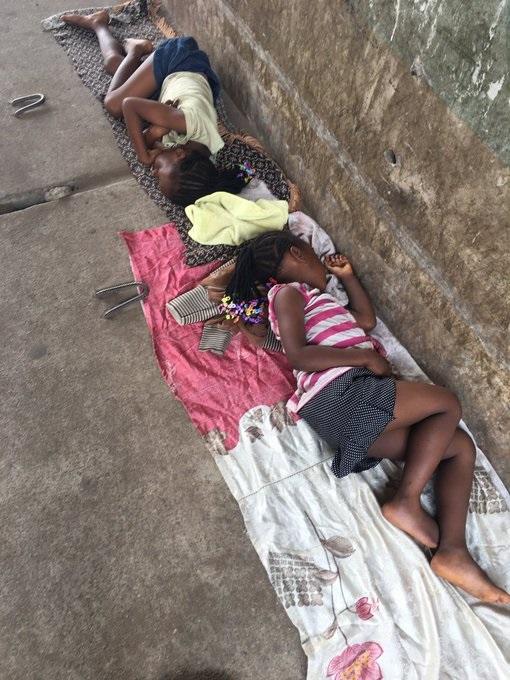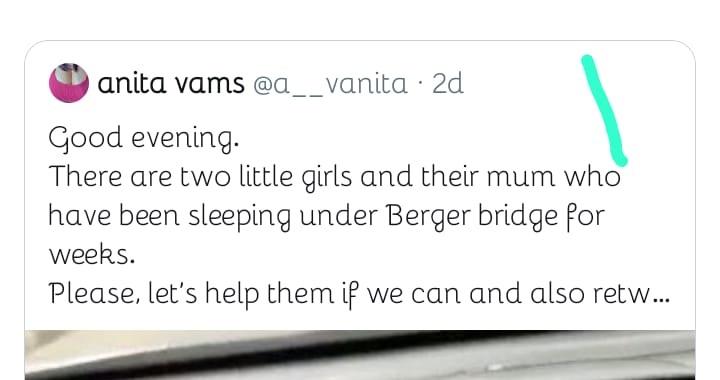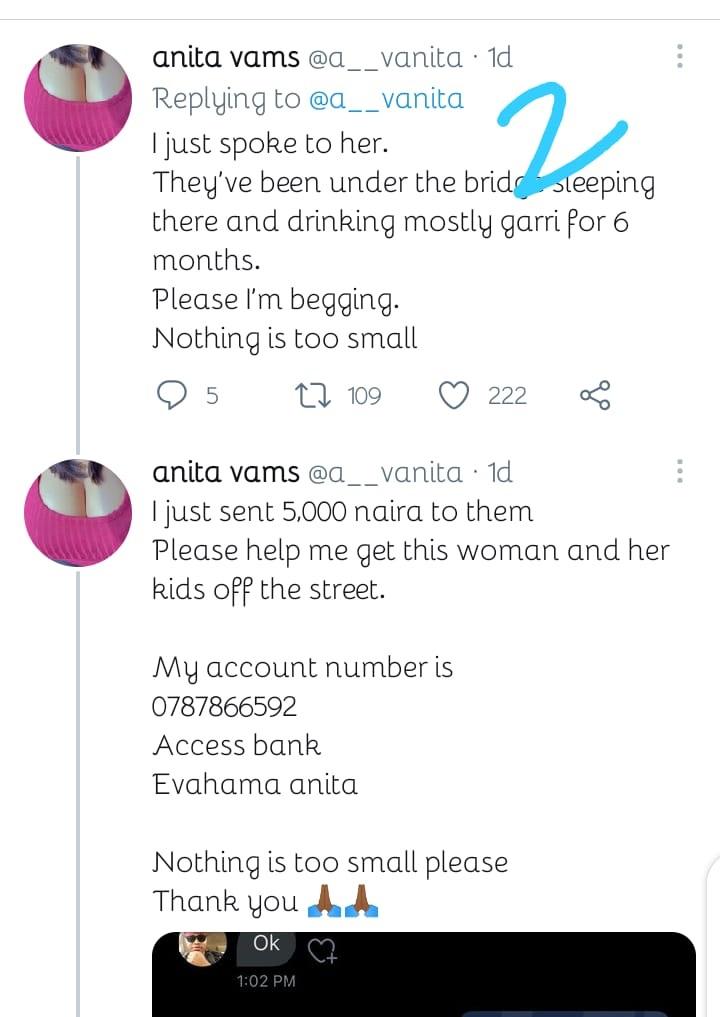 Anita who further took the girls to give them a treat and buy new wears for them also paid for a comfortable room they could sleep for the night. Unfortunately, she realized that the woman has disappeared with her children.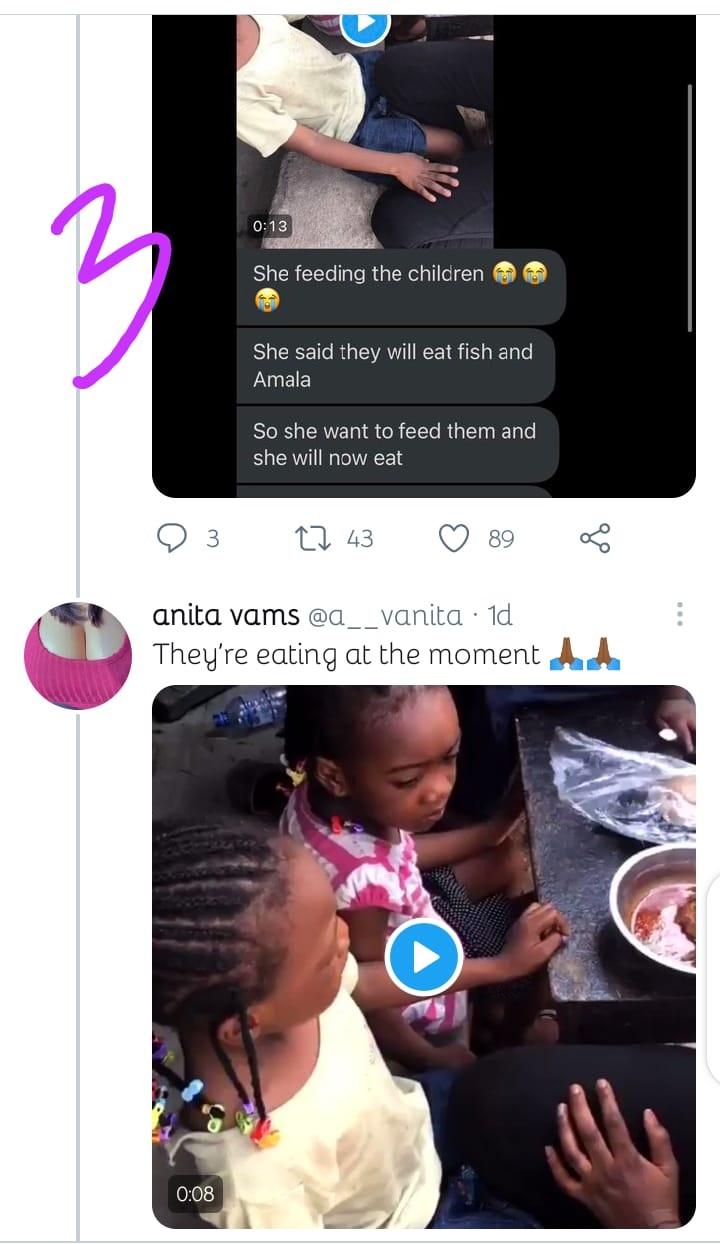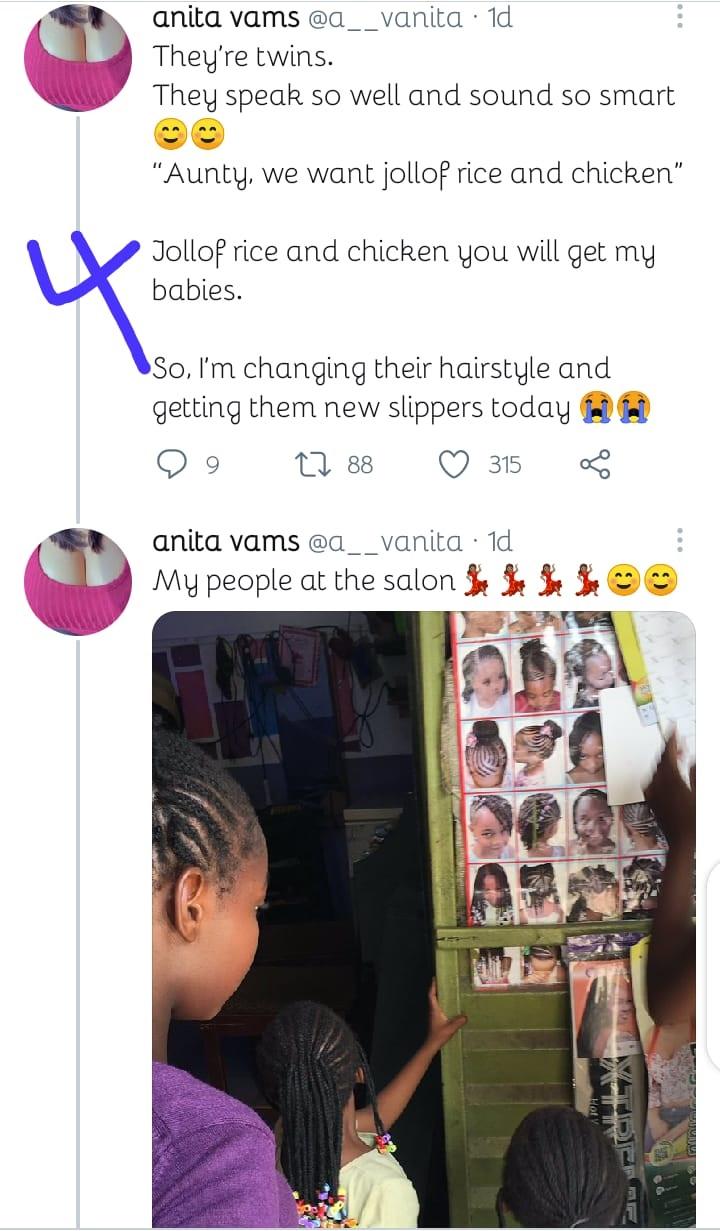 Further inquiry reveals that the supposed woman isn't the actual mother of the children and those girls were rented for these purposes. To beg and make money for their boss.